Posts for: November, 2021
By Promenade Complete Dental
November 11, 2021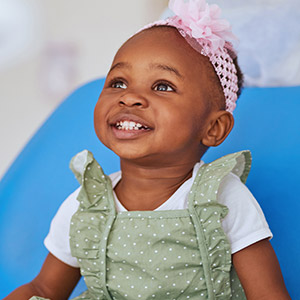 As parents, we want to do everything possible to help our kids stay healthy—and that includes their teeth. And just like other aspects of their health, it's better not to go at dental care alone. That's why we recommend beginning your child's regular dental visits no later than their first birthday.
You may think that's a bit premature, given the few teeth a child may have when they're a year old. But there are solid reasons why early childhood dental visits are a smart move, especially if you're playing the long game for their future dental health and development.
Minimizes damaging tooth decay. If a child loses just one primary tooth to decay, it could have an adverse, cascading effect on their developing bite. Dental visits begun sooner rather than later are more likely to catch and treat tooth decay, as well as provide other preventive measures that can ensure primary teeth aren't lost prematurely.
Provides you a partner for your child's dental care. A child's dental development and health depend on what you do in the home—daily oral hygiene, monitoring for signs of disease and avoiding habits that promote tooth decay. Regular dental visits help support the home front by providing you helpful insight and advice for supporting your child's dental health.
Identifies bite problems early. Although they usually develop gradually, there are often early signs of an emerging bite problem. Pediatric dentists especially are trained to notice early signs of an abnormal bite and refer you to an orthodontist for interventional treatment.
Reduces your child's dental visit anxiety. The unfamiliarity and clinical nature of a dental office can make a child susceptible to anxiety that could follow them into adulthood. Early childhood dental visits help normalize the dentist's office for your child, reduce anxiety and make it more likely they'll continue seeing the dentist later in life.
Life can be hectic with an infant in the home. But getting into the routine of regular dental visits at an early age is a worthwhile investment in healthier teeth and gums—now and in the future.
If you would like more information on good dental care practices for your child, please contact us or schedule an appointment for a consultation. You can also learn more about this topic by reading the Dear Doctor magazine article "Age One Dental Visit."
By Promenade Complete Dental
November 01, 2021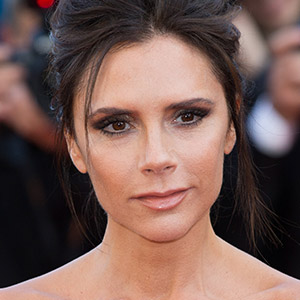 In one respect, celebrities are no different from the rest of us—quite a few famous people love to collect things. Marie Osmond collects dolls (as well as Johnny Depp, reportedly); Leonardo DiCaprio, vintage toys. And, of course, Jay Leno has his famous fleet of cars. But Victoria Beckham's collection is unusually "familial"—she's kept all of her four children's "baby" teeth after they've fallen out.
Best known as Posh Spice of the 1990s group Spice Girls and now a fashion designer and TV personality, Beckham told People Magazine that she has an "entire bucket" of her kids' primary teeth. And, she recently added to it when her nine-year old daughter lost another tooth earlier this year.
You may or may not want to keep your child's baby teeth, but you'll certainly have the opportunity. Children start losing their first set of teeth around age 6 or 7 through early puberty. During the process, each tooth's roots and gum attachment weakens to the point that the tooth becomes noticeably loose. Not long after, it gives way and falls out.
Although a baby tooth doesn't normally need any help with this, children (and sometimes parents) are often eager to accelerate the process. A loose tooth can be annoying—plus there's often a financial incentive via the "Tooth Fairy!"
First off, there's not much harm in a child wiggling a loose tooth—it may even help it come out. It's also possible to help the tooth safely detach sooner by taking a small piece of tissue, folding it over the tooth and giving it a gentle downward squeeze. If it's loose enough, it should pop out.
If it doesn't, don't resort to more forcible measures like the proverbial string and a door—just wait a day or two before trying the gentle squeeze method again. Once the tooth comes out, the empty socket may bleed a bit or not at all. If heavy bleeding does occur, have the child bite down on a piece of clean gauze or a wet tea bag until it stops. You may also have them eat softer foods for a few days to avoid a resumption of bleeding.
Beyond that, there's little else to do but place it under your child's pillow for the Tooth Fairy. And if after their "exchange" with that famous member of the Fae Folk you find yourself in possession of the erstwhile tooth, consider taking a cue from Victoria Beckham and add it to your own collection of family memories.
If you would like more information about losing baby teeth, please contact us or schedule a consultation. To learn more, read the Dear Doctor magazine article "Importance of Baby Teeth."