Posts for: October, 2021
By Promenade Complete Dental
October 12, 2021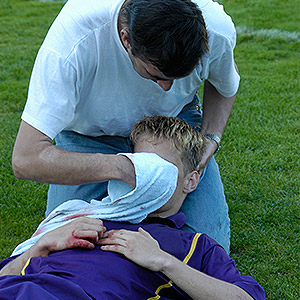 Although kids are resilient, they're not indestructible. They're prone to their share of injuries, both major and minor—including dental injuries.
It's common for physically active children to suffer injuries to their mouth, teeth and gums. With a little know-how, however, you can reduce their suffering and minimize any consequences to their long-term oral health.
Here are 4 types of dental injuries, and what to do if they occur.
Chipped tooth. Trauma or simply biting down on something hard can result in part of the tooth breaking off, while the rest of it remains intact. If this happens, try to retrieve and save the chipped pieces—a dentist may be able to re-bond them to the tooth. Even if you can't collect the chipped pieces, you should still see your dentist for a full examination of the tooth for any underlying injury.
Cracked tooth. A child can experience intense pain or an inability to bite or close their teeth normally if a tooth is cracked (fractured), First, call the dentist to see if you need to come in immediately or wait a day. You can also give the child something appropriate to their age for pain and to help them sleep if you're advised to wait overnight.
Displaced tooth. If a child's tooth appears loose, out of place or pushed deeper into the jaw after an accident, you should definitely see a dentist as soon as possible—all of these indicate a serious dental injury. If they're unavailable or it's after hours, your dentist may tell you to visit an emergency room for initial treatment.
Knocked-out tooth. Minutes count when a tooth is knocked completely out. Quickly locate the tooth and, holding it only by the crown and not the root, rinse off any debris with clean water. Place it in a glass of milk or attempt to place it back into the socket. If you attempt to place it back into the socket, it will require pressure to seat the tooth into position. You should then see a dentist or ER immediately.
A dental injury can be stressful for both you and your child. But following these common-sense guidelines can help you keep your wits and ensure your child gets the care they need.
If you would like more information on pediatric dental treatment, please contact us or schedule an appointment for a consultation.
By Promenade Complete Dental
October 02, 2021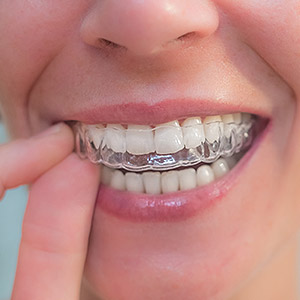 Advanced cosmetic dental techniques are helping people around the world achieve their dream smiles. But long before many of these procedures existed, straightening teeth with braces could make a big difference in a person's appearance.
Improving a smile isn't the primary reason a person should undergo teeth straightening—a poor bite can lead to an unhealthy mouth. Misaligned teeth set up conditions in which you're more prone to diseases like tooth decay or gum disease. Correcting a bite should be first and foremost about protecting your dental health.
Even so, realigning your teeth can lead to a more attractive smile—and it's often necessary first before undergoing other cosmetic restorations. Think of it like renovating a house. You usually need to fix a faulty foundation before you start building an addition.
That's why it's always a good idea to get a complete dental exam before undertaking cosmetic work. There may be underlying problems that should be treated first. If that includes a poor bite, your next visit will most likely be with an orthodontist. Using advanced diagnostics, they'll determine what kind of bite problem you have and what it will take to correct it.
In years past, that meant braces. But now patients have another option: clear aligners, a series of clear plastic trays based on the individual patient's teeth. Each tray in the series is worn for about two weeks in succession, each new tray taking up where the other tray left off moving the teeth. Not only are they nearly invisible to observers, they can be removed for eating, cleaning or special occasions.
On the cosmetic front, straightening your teeth may be all you need to realize a more attractive smile. But orthodontics can also be part of an overall "smile makeover" that may include other cosmetic procedures, usually performed after realigning the teeth. In this case, it's often necessary to coordinate orthodontic treatment with these other procedures, especially if it's necessary to remove some teeth.
Whether it stands alone or is part of an overall makeover plan, straightening teeth can be a game changer when it comes to your appearance. Not only will it help you have healthier teeth and gums, it could give you the new smile you desire.
If you would like more information on orthodontic treatment, please contact us or schedule an appointment for a consultation. You can also learn more about this topic by reading the Dear Doctor magazine article "The Magic of Orthodontics."