Posts for: July, 2021
By Promenade Complete Dental
July 14, 2021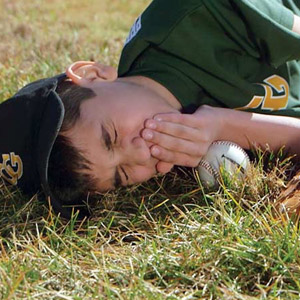 Accidents do happen, especially if you or a family member has an active lifestyle. One such risk, especially for someone playing a contact sport, is having a tooth knocked out.
But as extreme as this injury can be, it doesn't necessarily mean the tooth is lost forever. Gum (or periodontal) cells remaining on the tooth root can regenerate and regain their attachment with the periodontal ligament that holds teeth in place. But you have to act quickly—the longer the tooth is out of the socket, the more likely these cells will dry out and die.
So, by doing the following within 5-20 minutes of the injury (and the earlier the better), that knocked-out tooth has a reasonable chance of survival.
Locate and clean the tooth. Your first priority is to find the missing tooth and clean it of any debris with clean water. Be sure not to touch the root of the tooth and only handle the tooth by the crown (the visible part of a tooth when it's in the mouth).
Insert the root end into the empty socket. Still holding the tooth by the crown, insert the opposite root end into the empty socket. Orient the crown properly, but don't worry about getting it in just right—the follow-up with the dentist will take care of that. You will, however, need to apply some pressure to get it to seat firmly.
Secure the tooth. Place a piece of clean gauze or cloth between the reinserted tooth and its counterpart on the other jaw. Then, have the person bite down on the cloth and hold it. This will help secure the tooth in place while you travel to the dentist.
Seek dental care immediately. It's important to see a dentist immediately to adjust the tooth's position and to possibly splint the tooth to better secure it while it heals. If a dentist isn't available, then visit a local emergency room instead.
Taking these actions on the scene could mean the difference between saving and losing a tooth. But act quickly—the sooner you initiate first aid for a knocked-out tooth, the better its chances for long-term survival.
If you would like more information on what to do during dental emergencies, please contact us or schedule an appointment for a consultation. You can also learn more about this topic by reading the Dear Doctor magazine article "When a Tooth is Knocked Out."
By Promenade Complete Dental
July 04, 2021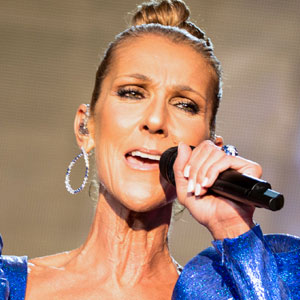 For over three decades, Celine Dion has amazed audiences and fans with her powerful singing voice. Best known for her recording of "My Heart Will Go On," the theme song for the movie Titanic, Dion has amassed global record sales topping 200 million. In her early singing days, though, she struggled with one particular career obstacle: an unattractive smile.
The Canadian-born performer had a number of dental defects including crooked and discolored teeth, and—most prominent of all—abnormally large cuspid or "canine" teeth (located on either side of the four front incisors). They were so noticeable that one Quebec celebrity magazine gave her the unflattering nickname "Canine Dion."
This isn't an unusual problem. Since human canines are already the longest teeth in the mouth, it doesn't take much for them to stand out. Our ancient hunter-gatherer ancestors needed these large, pointed teeth to survive. But with the evolution of agriculture and industry, canine teeth have become gradually smaller—so much so that when they're abnormally large, they don't look right in a smile.
So, what can be done if your canines embarrassingly stand out from the rest? Here are some of the options to consider.
Reduce their size. If your canines are just a tad too long, it may be possible to remove some of the enamel layer in a procedure called contouring. Using this technique, we can reduce a tooth's overall size, which we then re-shape by bonding composite resin to the tooth. It's only a good option, though, if your canines have an ample and healthy layer of enamel.
Repair other teeth. The problem of prominent canine teeth may actually be caused by neighboring teeth. When the teeth next to the canines are crooked, the canines can appear more prominent. Alternatively, other teeth around the canines may be abnormally small. Braces or clear aligners can correct crooked incisors, and applying porcelain veneers to smaller teeth could help normalize their length.
Apply dental crowns. In some instances, we can reduce the canines in size and then bond porcelain crowns to them. This is the option that Dion ultimately chose. The natural teeth are still intact, but the crowning process transforms them into properly proportioned, life-like teeth. There is, however, one caveat: The alteration to these teeth will be permanent, so they will need a crown from then on.
Besides crowning her canine teeth, Dion also underwent other dental work to straighten and whiten her other teeth. As a result, this superstar performer now has a superstar smile to match and so can you if your teeth are less than perfect. These or other cosmetic enhancements can give you the look you truly desire. All it takes is an initial visit with us to start you on the road to a transformed smile.
If you would like more information about various cosmetic solutions for your smile, please contact us or schedule a consultation. To learn more, read the Dear Doctor magazine article "Porcelain Dental Crowns."